Popular hashtags can help your business grow massively on social media networks like Twitter and Instagram. I'll teach you how to find popular Twitter hashtags and popular Instagram hashtags for your business.
We've already shown you how to grow your Instagram followers & grow your Twitter followers. Today, we'll go deeper into explaining how to leverage popular hashtags for your clients or your company.
________________________
Most marketers get this one thing wrong.
Do you accept the challenge?

Popular hashtags vs. Growth hashtags?
Many people ask, "What are the most popular hashtags?"
So, in terms of pure volume, here are the top 5 hashtags on Instagram (each with 250 million+ posts):
#love

#instagood

#me

#tbt

#follow
But, using popular hashtags doesn't necessarily help you grow.
Most popular hashtags are vague, spammy and overused. To get exposure using hashtags, you'll need to be more thoughtful. To find effective Growth Hashtags, you'll need to think like an SEO expert.

Popularity isn't enough:



SEO experts know that growth is a mixture of high volume and low competition. What's better? Using the hashtag #beach (72,145,512 posts) or #beaches (721,127 posts). There are 100x more people trying to get noticed with #beach compared to #beaches, but there's still huge amounts of search volume for both terms.



Be highly relevant & unique:



In order to convert hashtag engagement into action that goes beyond just viewing a post on Instagram or Twitter, it is essential to use hashtags relevant to your business. Using trending hashtags like #instagood or #follow will only submerge your posts in a sea of random, indistinct content. Specific hashtags are indicators of the interest and intent of the users viewing the tag. Using hashtags relevant to your business will put you on the radar of the right consumers as they are browsing associated hashtags.

Finding uniquely popular hashtags in passionate, niche communities is an even stronger way to meaningfully infiltrate the feeds of your target consumers. For example, we have seen a tangible improvement in the engagement on Instagram posts by adding hashtags that are relevant to the community of photographers on Twenty20.

Check out this 43% increase in likes in two very similar posts.






Stand out with authentic images:



Hashtags are a tool for getting discovered organically, but in order to really channel curiosity into conversion, your hashtags need to be driving users to incredible visual content. Twitter has

made known that tweets with images get 313% more engagement.

Just like with hashtags, you need to make sure that the images in your social posts don't feel vague, spammy, or like overused stock photos. Images that feel like they belong in your consumers' feeds of user-generated-content and stand out as the best of them are game-changers in grabbing the attention of a quickly scrolling user.

Improving your posts with relevant, engaging photos is the simplest way to boost engagement rates. Twenty20 has over 43 million photos that are sourced from real-people and focused on being authentic, social, and better performing for your posts.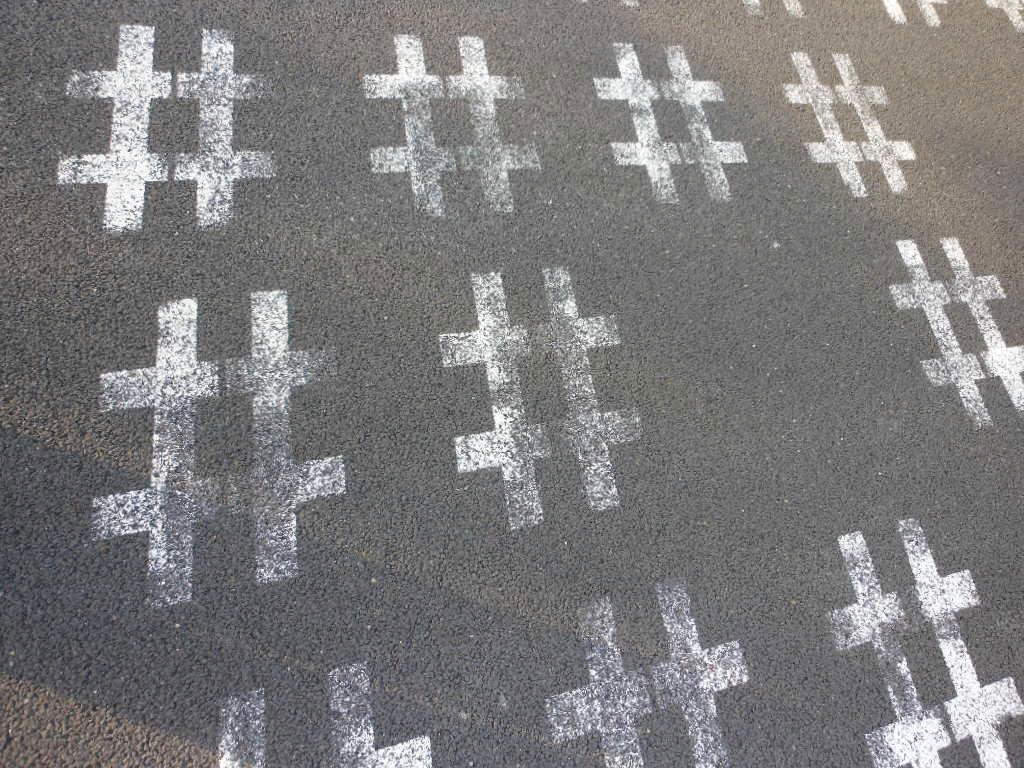 Finding this balance of volume and relevancy is the hardest and the most essential part of picking the best hashtags for social media. But when you figure it out, pairing great hashtags with your visual content is the best way grow your audience on Twitter and Instagram.

To get more tips and to really master social media marketing, check out the Social Marketing Bootcamp.